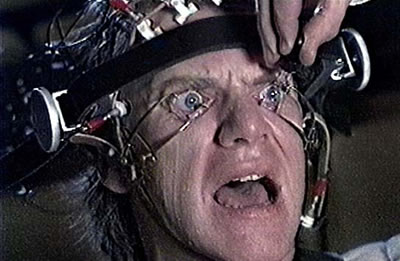 By Briana Booker
Ever wonder what drowning your eye with vodka would feel like? If you have, there is a new ass-clown game twist to Russian Roulette with a bottle of vodka and your eyeball! It is a dangerous new trend of drinking games that can literally cost you your eyesight. It is painful. But after the pain, supposedly causes extreme pleasure.
Why do people do it? For an immediate high that is deeper than a state of drunkenness. Yes it is crazy.
Video of Vodka Eyeballing.